Hey there, I'm Hon Ping Tang. I'm a London based actor.
Where do I begin? Well, I've lived a varied life to be honest. Starting off with helping my father run a successful Chinese takeaway business in a leafy suburb in Hampshire. I then took over the business and ran it on my own for well over a decade. But in between a life of toil, I discovered something totally different that I was passionate about. What was it? Well, I was in Covent Garden one day, and some guy came up to me and said "Hey, you look like Bolo Yeung off of Enter The Dragon!". We'll, the rest is history as they say.
So began the journey. I started going to the gym and got a portfolio done, and wrote to various agents and agencies. There was no internet then - just good old fashioned phone calls and the post.
Next step, acting classes. Problem was, there was no classes where I lived. I had to travel up to London a couple of times a month to attend them. I met new people who were creative and were very cool I thought!
Once I got myself representation, the buzz of travelling up to the capital, and pitting myself against other people with the same ambition, was quite alluring. My life was like chalk and cheese - the buzz of the audition, and then back to the daily humdrum of the takeaway business. Trying to be an actor was my form escapism.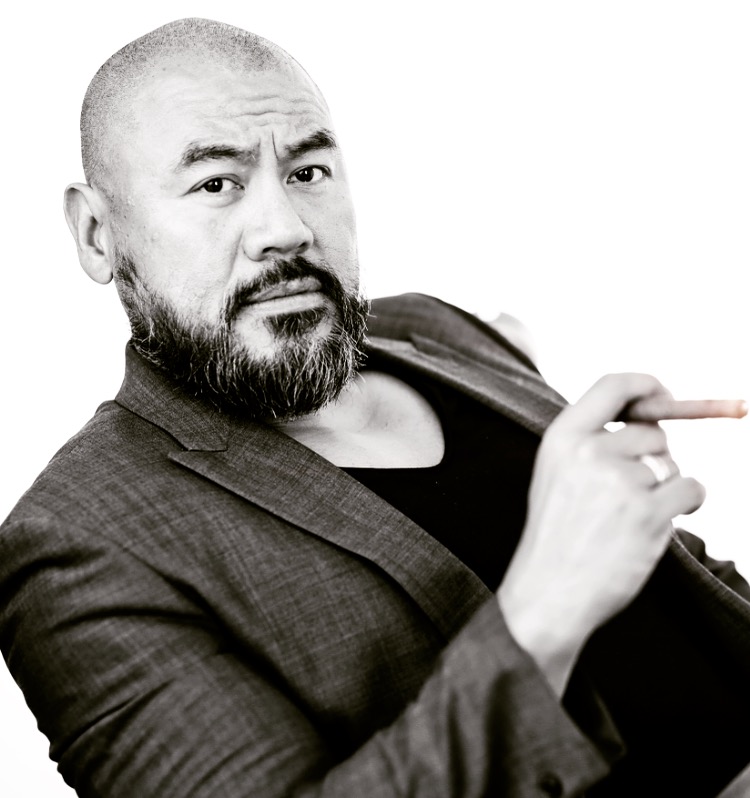 Over the years, I've had the opportunity to work with some amazing people. People like director Luke Besson, in The Fifth Element, and the writer Lynda La Plante, in Supply and Demand. More recently, I worked with Amber Heard in London Fields.
I've appeared alongside Chow Yun Fat and Gong Li, in the film Shanghai, and starred in Out For A Kill, with Steven Seagal. These are just a few charismatic actors that I have had the pleasure of working with along my journey.
On the commercials front, I've done campaigns for Wrigley's Extra, Citroen vans and Sky HDTV. Most recently, I've just finished shooting a series of adverts for Gran Pavesi, a very well known cracker product in Italy, shot in some fantastic locations abroad.
Some photographic work that I've done include campaigns for Guinness - shot by renowned photographer Rankin, and campaigns for Kirin Lager (Saatchi and Saatchi).
My most recent projects include playing Genghis Khan for the National Geographic Channel, which was shot in South Africa. And lastly, I've just finished shooting one episode for a U.S. cable television series in Dublin. Details to come!
Much love
Hon